A refrigerant is a substance or mixture, usually a fluid, used in a heat pump and refrigeration cycle. In most cycles it undergoes phase transitions from a liquid to a gas and back again. Many working fluids have been used for such purposes. Fluorocarbons, especially chlorofluorocarbons, became commonplace in the 20th century, but they are being phased out because of their ozone depletion effects. Other common refrigerants used in various applications are ammonia, sulfur dioxide, and non-halogenated hydrocarbons such as propane.
Refrigeration & Air Conditioning technologies have thrived and become commonplace built upon the solid foundation of safe and efficient working fluids. However, regulations relating to the production of chlorine-containing refrigerants which deplete stratospheric ozone, means that the industry faces a number of years of unprecedented change. In order to effectively serve societies' need for refrigeration, long term and transitional replacement products have been developed for new applications and for the servicing of installed equipment. Whatever the needs of the customer, Atee & Co is there to help.
Our main range of refrigerants are:
a comprehensive approach to refrigerant management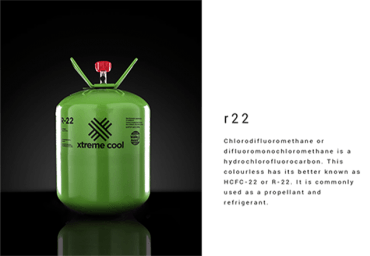 Xtreme Cool Refrigerant R 22
Chlorodifluoromethane or difluoromonochloromethane is a hydrochlorofluorocarbon. This colourless has its better known as HCFC-22 or R-22. It is commonly used as a propellant and refrigerant.
Xtreme cool Refrigerant R 410a
R410-A is a zeotropic, but near-azeotropic mixture of difluoromethane (CH2F2, called R-32) and pentafluoroethane (CHF2CF3, called R-125), which is used as a refrigerant in air conditioning applications.
Xtreme Cool Refrigerant 134a
Tetrafluoroethane, R-134A, or HFC-134A, also known as norflurane (INN), is a haloalkane refrigerant with thermodynamic properties similar to R-12 (dichlorodifluoromethane) but with insignificant ozone depletion potential. You need to know…
Xtreme Cool Refrigerant 407 c
R-407c is a mixture of hydrofluorocarbons used as a refrigerant it is a zeotropic blend of difluoromethane, pentafluoroethane and 1,1,1,2-tetrafluoroethane. Have fun with mr bets.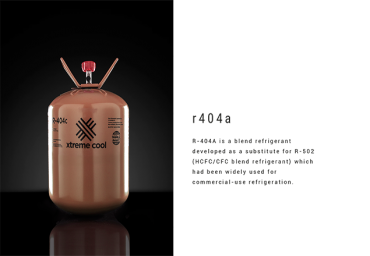 Xtreme Cool refrigerant R-404a
R-404A is a blend refrigerant developed as a substitute for R-502 (HCFC/CFC blend refrigerant) which had been widely used for commercial-use refrigeration.
Xtreme Cool Refrigerant R-600
R600a, is refrigerant grade Isobutane, a natural, or "not in kind", refrigerant suitable for use in a range of refrigeration applications. The use of R600a is increasing due to its…
Xtreme Cool refrigerant R-125
(Pentafluoroethane, Freon 125a, R125, R-125a, HFC-125, SUVA 125, Halocarbon-125, FE-25) Xtreme Cool Refrigerant 125 (Pentafluoroethane, Freon 125a, R125, R-125a, HFC-125, SUVA 125, Halocarbon-125, FE-25) is non-combustible gas liquefied under pressure,…
Xtreme Cool Refrigerant R-32
Xtreme Cool R32 refrigerant is also known as difluoromethane and belongs to the HFC family of refrigerant. This gas is poised to replace the other gaseous such as R-410A and…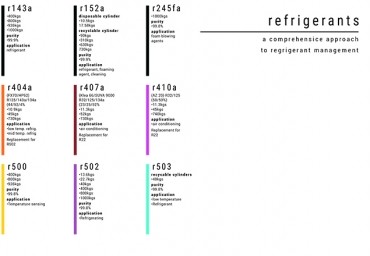 A comprehensive approach to refrigerant management
Refrigerant is a compound typically found in either a fluid or gaseous state. It readily absorbs heat from the environment and can provide refrigeration or air conditioning when combined with…
Xtreme Cool Refrigerants Gases
Refrigerant is a compound typically found in either a fluid or gaseous state. It readily absorbs heat from the environment and can provide refrigeration or air conditioning when combined with…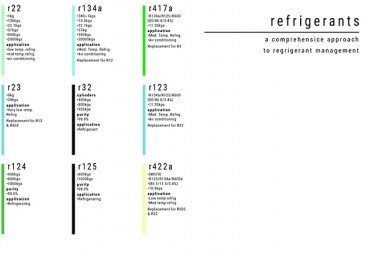 Xtreme Cool Refrigerant Gases
Refrigerant is a compound typically found in either a fluid or gaseous state. It readily absorbs heat from the environment and can provide refrigeration or air conditioning when combined with…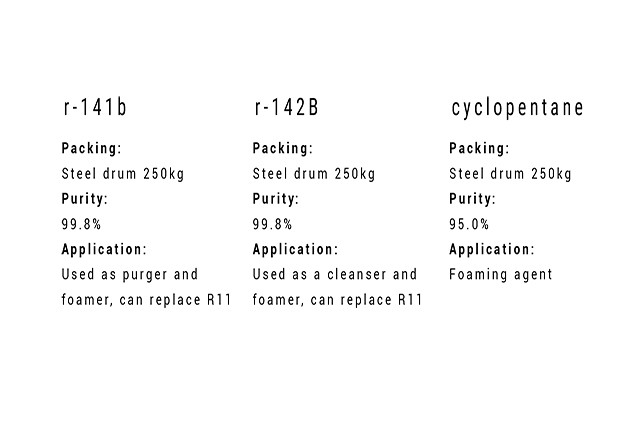 Xtreme Cool Refrigerant R -141b
Xtreme Refrigerant gas R141b solvent, used in cleaning systems and as a refrigerant under the names R-141b or HCFC-141b. 1,1-Dichloro-1-fluoroethane is a haloalkane with the formula C2H3Cl2F. You must try mr…